Who is Groton Community Meals?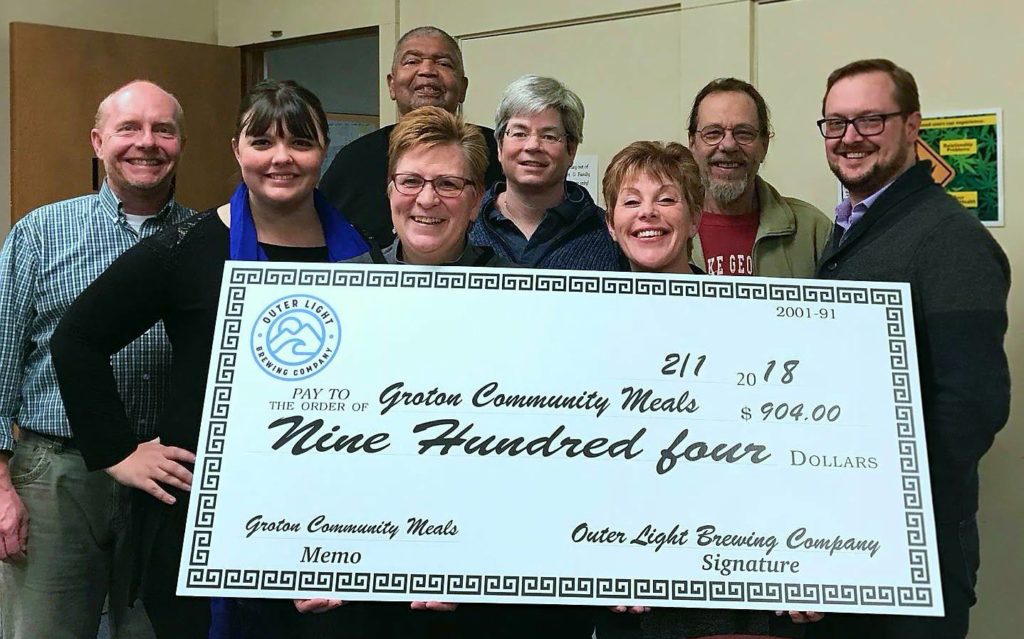 Our board is comprised of 8 voting and 2 non-voting members who live in Groton, Ledyard and Mystic. Nobody on the board is a paid employee of Groton Community Meals, We do this for free.
We are supported by an AWESOME group of volunteers who help us every week pull of this amazing feat!!
Here is some of our staff and volunteers receiving a $1,000 grant from Chelsea Groton Bank. A thousand thanks Chelsea Groton!!